Luv it...
Upgraded my left hand Gladiator NXT to the omni throttle, I love it as more intuitive when strafing up and down. Next is an upgrade to the evo base so I can remove the centering spring and have a true throttle experience. Great quality products, big fan of VKB's lineup.
Hi Gerard,
Thank you very much for sharing the awesome photo of your cockpit and providing your personal feedback about the benefits of the Omni Throttle.
And yes, we have a kit to upgrade the Gladiator NXT base to the EVO base.
Regards, VKB Support team
Nxt omni adaptor
Love the adapter have them on both nxt premium sticks now.
Also just bought the gunfighter mkIII with the ultimate with omni adapter . Love vkb products. Don't think about buying, just do it.!
Thanks very much for your great feedback, Madkiwi.
The Omni Adapters are indeed great products as they allow converting a straight stick to an Omni Throttle within minutes and back again.
Thank you for supporting VKB!
Regards, VKB Support team
The natural choice
Luke answered my questions within hours: I purchased 2 onmi extensions fitted the left first to the NXT with SCG pro.
feels very natural with my hand palm down making it a lot easier to use thumb buttons.
added the onmi to the right grip GF mk III with SCG pro and took a while to get used to it, I like how my hands feel more comfortable.
over all: easy to install, a simple upgrade: great for gaming with SC and ED and Armor III.
Thanks VKB 👍👍👍
Hi Russell,
We really appreciate your positive review and are glad that you like the Omni Throttle setup.
Regards, VKB Support team
Great Addition
Super Easy to install and a great addition to the line up. I had the video from ready, but in the end i didn't need to use it.
I changed my left stick and it feels great in this setup, the plastic is the same feel and quality as the rest of the stick.
The axis where messed up after changing to the omni throttle so a quick recalibration got everything ready.
Extremely happy with the upgrade to an older Gladiator NXT.
Thank you very much, Michael, for the great review.
The Omni Throttle Adapter is definitely a great addition to a Gladiator EVO for space simmers as well as flight sim enthusiasts to turn a straight controller into a throttle.
Cheers, VKB Support team
What an amazing little addition!
I've added this little pearler to my left hand stick for Star Citizen. Man, night and day.
It feels so natural, especially with forward/back strafe as well as up/down strafe. Quite satisfying to go to max thrust as you would with a HOTAS but retain that analogue control over all axis.
I swapped over to the heavier 30 springs as well and it's perfect. Nice resistance and I don't think I'll have to adjust my x and y deadzones.
Well constructed and pretty easy to install. VKB have nailed it again.
Let me know if your pedals ever go on sale and that would fill out my all VKB flight system. ;)
Cheers!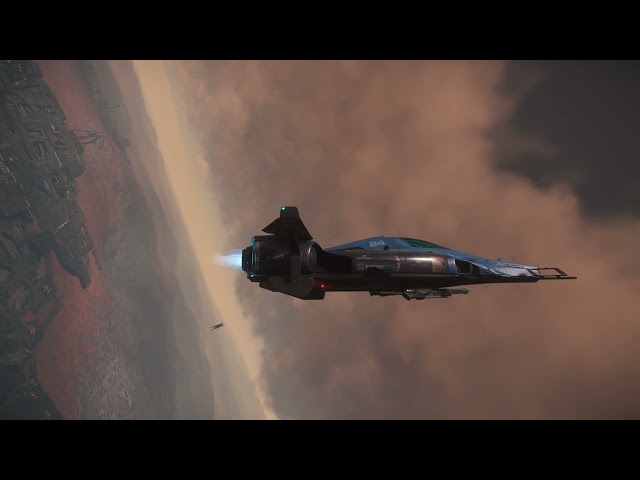 Hi Mark, we absolutely love the pictures and video you have shared with the community.
Your cockpit setup looks fantastic.
Thank you for sharing with us how you have configured your controllers.
Cheers, VKB Support team